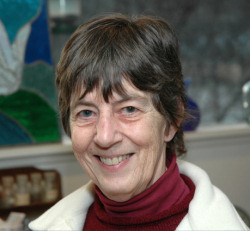 The Insight Meditation Community of Chestertown has evolved from a Mindfulness Practice group which began meeting in Chestertown in the Spring of 2001. Anne Briggs was one of the founders of that group and has been with it ever since. Beginning in about 2005, she has been giving meditation instruction and short dharma talks. Anne has been practicing vipassana meditation for more than 12 years. Most of the teachers with whom she has studied and practiced have been associated with the Insight Meditation Society in Barre, Massachusetts and/or Spirit Rock Meditation Center in Woodacre, California. In January 2008 she completed the Community Dharma Leader training program which Spirit Rock sponsors.
Insight meditation or Vipassana, is one of the central teachings of the Buddha. It has continued as a living practice for 2500 years. At the heart of insight meditation is the practice of mindfulness, the cultivation of clear, stable and non-judgmental awareness. While mindfulness practice can be highly effective in helping bring calm and clarity to the pressures of daily life, it is also a spiritual path that gradually dissolves the barriers to the full development of our wisdom and compassion.
Insight meditation... develops our ability to pay attention to our immediate experience. We are often pre-occupied with thoughts about the past or the future or with fantasies. While sometimes such pre-occupations may be ...harmless, more often they contribute to stress, fear and suffering.
Mindfulness practice is learning how to overcome pre-occupation so that we can see clearly what is happening in our lived experience of the present...Mindfulness relies on an important characteristic of awareness: awareness by itself does not judge, resist, or cling to anything.
By focusing on simply being aware, we learn to disentangle ourselves from our habitual reactions and begin to have a friendlier and more compassionate relationship with our experience, with ourselves and with others.
Gil Fronsdal, Handout from Five-Week Introductory Course in Mindfulness Meditation. First Week.
---